The Company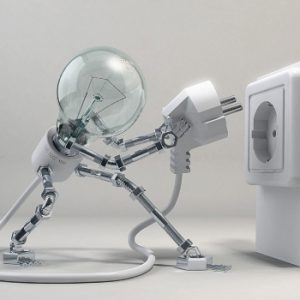 Reforce Electricals is one of the largest distributors of electrical products in Dubai, UAE. This company is recognized as a top electric equipment supplier in Dubai providing electric and electronic items for Residential, Commercial and Industrial use. As a wholesaler of electrical products, Reforce Electricals, targets to provide the fastest electrical solutions for mega-projects.
With its expertise, ability, excellent customer relationships and customized solutions, Reforce Electricals has become a reputed supplier of electrical products in UAE, Qatar, Bahrain, Oman and Kuwait. We equally distribute electrical products for retail and projects in Pakistan, Nigeria, Yemen, Iran and Iraq.
Today, as a recognized electrical trader in Dubai, Reforce Electricals represents renowned international brands in the categories of Switches and Sockets, Low Voltage Products, LED Lights, Sensors, Cables, Connectors, Timers, Floor boxes and more. Our wide range of supplies and well-known brands aim to fulfill the complete electrical requirements for every building.
Backed by the quality and service of reputed electrical brands and large inventory of stocks, Reforce Electricals is able to deliver on-time high-quality electrical products in Dubai and across cities. We are proud to be authorized distributors/representatives of international brands like WAGO Germany, D Link, Himel, Schneider Electric, Legrand, Hager, APC, Bubox Belgium, Scolmore, Davis, Panasonic, PCE, Mennekes, Andeli, ABB, Indoasian. If your electrical products are not amongst these, we will be happy to source them exclusively for you enhancing our product range over the coming months.
Within a short span, Reforce Electricals, has proven itself as a major contributor in Electrical and Electronic industry, serving as a key player in the supply chain from global manufacturers to end users. We are constantly building relationships over sustained quality.
With 8+ Product Families, 8000+ Products, 3000+ Contractors/ Installers, 1800+ Retailers & 500+ Direct Clients/ Architects/ Consultants. we are successfully meeting demands of our customers in 12 countries.
While Reforce Electricals is known as the most reliable electrical trading company in Dubai and electrical wholesaler in UAE, it is also a major supplier of electrical products in the GCC. Today the company is a recognized electrical supplier serving UAE and 11 other countries.
If you are looking for an electrical trading company near you, we are here!
We are the ELECTRICAL COMPANY power rangers who strive to BRING YOU WHAT YOU WANT, WHERE YOU WANT, WHEN YOU WANT.