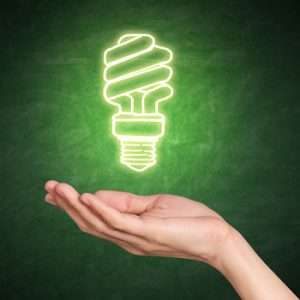 Reforce Electricals is one of the largest distributors of electrical products in Dubai, UAE. This company is recognized as a top electric equipment supplier in Dubai providing electric and electronic items for Residential, Commercial and Industrial use. As a wholesaler of electrical products, Reforce Electricals, targets to provide the fastest electrical solutions for mega-projects.
With its expertise, excellent customer relationships and customized solutions, Reforce Electricals has grown to become as much as a reputed supplier of electrical products in UAE, as in Qatar, Bahrain, Oman and Kuwait. Reforce Electricals also supply electrical products for retail and projects in Pakistan, Nigeria, Yemen, Iran and Iraq.
Today, as a recognized electrical trader in Dubai, Reforce Electricals represents renowned international brands in the categories of Switches and Sockets, Low Voltage Products, LED Lights, Sensors, Cables, Connectors, Timers, Floor boxes and more. Our wide range of supplies and well-known brands aim to fulfill the complete electrical requirements for every building.
Backed by the quality and service of reputed electrical brands and large inventory of stocks, Reforce Electricals is able to deliver on-time high-quality electrical products in Dubai and across cities. We are proud to be authorized distributors of international brands like Schneider, Legrand, Hager, Scolmore, D link, Davis, Panasonic, PCE, Mennekes, Andeli, Wago, ABB, Indoasian and Himel. If your electrical products are not amongst these, we will be happy to source them exclusively for you enhancing our product range over the coming months.
Within a short span, Reforce Electricals, has proven itself as a major player in Electrical and Electronic industry, serving as a key element in the supply chain from global manufacturers to end users. We are constantly building relationships over sustained quality.
With 8+ Product Families, 8000+Products, 3000+ Contractors/ Installers, 1800+ Retailers, 500 direct Clients/ Architects/ Consultants we are successfully meeting demands of our customers in 12 countries.
While Reforce Electricals is known as the most reliable electrical trading company in Dubai and electrical wholesaler in UAE, it is also a major supplier of electrical products in the GCC. Today the company is a recognized electrical supplier serving UAE and 11 other countries.
If you are looking for an electrical trading company near you, we are here!
We are the ELECTRICAL COMPANY power rangers who strive to BRING YOU WHAT YOU WANT, WHERE YOU WANT, WHEN YOU WANT.
Our Strengths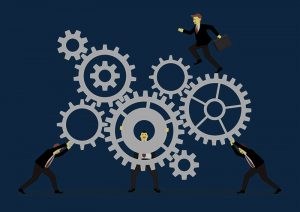 Located in the heart of Dubai's electrical market in Deira, Reforce Electricals, a wholesaler in electrical supplies, has a strong and secure business relationship with both its Suppliers/Brands and its Buyers/Customers.
Reforce Electricals focuses on:
Fast Order Response
Latest product launches
Thorough product knowledge and its functionality
Sourcing specific electrical products not easily found in local markets
Understanding of technical drawings
Providing best quality and large quantities of products from established brands in every electrical category.
Imparting electrical solutions to Build Better, Build Safe
Reforce Electricals have established a robust network with supplier brands from ABB, APC, Andeli, Arteor-Legrand, CLICK, Davis, DLink, Hager, Himel, Indo Asian, Legrand, Mennekes, Panasonic, PCE, Schneider, Scolmore, Seera, and Wago to offer electrical and electronic solutions to meet every demand. We go that extra mile to source the very last electrical item crucial for the completion of your project.
Our wide electrical product range and a well-stocked warehouse help to build our repeat clients.
The Reforce Electricals Product range consists of –
Switches (Metal switches, Keycard switches, Weatherproof switches)
Sockets (USB Sockets, Industrial Plug and Socket)
Sensors (Motion sensors, Ultrasonic Sensors PIR Sensors, Parking Sensors, Weatherproof Sensors, Microwave Sensors)
LED lights and fittings (LED Panels., LED Downlights, Weatherproof LED)
CCTV
Low Voltage Products – UPS, MCB, ELCB, Isolators, Distribution Boards
Structured Cabling, Copper & Fiber (CAT 6 Cable, CAT 6A Cable, CAT 6 Jack Cable)
Floor Boxes
Connectors
Switchgear Components
Isolators (Weatherproof Isolator)
Industrial Plug & Socket
Timers
Waterproof IP Boxes
Insulation PVC Electrical Tapes
MEETING EVERY NEED OF THE CUSTOMER IS OUR STRENGTH and the very foundation of our business.
Reforce Business Models
A) Retail & Distribution Model

Reforce Electricals specialize in Retail & Distribution of Electrical items. We understand the home consumers need for safe and cost-effective electric products and offer our retailers the best electrical brands to meet this demand. We have a quick response system where major electrical retailers in Dubai, Abu Dhabi, Sharjah, Muscat, Sohar, Manama, Doha and Kuwait city are assured of prompt deliveries. Our team is highly knowledgeable with vast experience in the electrical product market.
B) Project Model
Reforce Project Model is further divided into:
1. Engineering solutions
Reforce has the proficiency in providing Technical Submittals and any project related documents. It has successfully provided technical know how of the latest products for building projects/refurbishing projects. From hotels to educational institutes, from residential buildings to factories, Reforce Electricals has successfully contributed to a large number of mega projects. From Product Samples to bulk timely deliveries, Reforce Electricals has successfully worked its way through specific project requirements for electrical fittings.
We interact closely with Clients, Interior Designers, Consultants, Electrical Contractors, MEP Contractors and Electricians on site.
To name a few projects Reforce Electricals has handled:- 
Blue Water Meraas, Dubai
Emaar Dubai Mall, Dubai
Emaar Rove City Walk, Dubai
Majid Al Futtaim Hotel, Dubai
Sobha Hartland, Dubai
Dubai Metro
Nesto Warehouse, Jebel Ali
Oberoi Hotel, UAE
Yas Island, Abu Dhabi
Ducto Factory, Abu Dhabi
Dubai Aluminium Factory, Abu Dhabi
Open Air Theater, Sharjah
Carrefour, Sharjah
Mariott Hotel, Ajman
New airport, Muscat
City Centre, Oman
Sofitel Hotel, Qatar
College project, Bahrain
24-storey Day Tower, Kuwait
428 Villa Project, Djibouti
University of Lagos, Nigeria
2. Systems Support Model
The Reforce Electricals team works closely with client teams to recognize computer-generated models and designs and efficiently convert it into energy saving electrical solutions. Aligning product information to the specific needs of the customer has facilitated Reforce Electricals to deliver the most-optimum electrical solutions.
3. E-Reforce Model
"e reforce" is digital initiative of Reforce Electricals, for online electrical business, the first of it's kind to be launched in Middle East.
Reforce Electricals HIGHEST COMMITMENT TO CUSTOMER SERVICE has made it the most reputed company for electrical supplies in UAE, the Gulf countries and beyond.